Elizabeth is Missing
by Emma Healey
This book is narrated by an elderly woman called Maud, who is trying her best to manage her life with dementia.  She writes notes to herself to help her remember what is important, and her pockets are full of these notes, new and old, which then puzzle her even more.  Her daughter, Helen, has put up reminders all over Maud's house to keep her safe, but Maud mostly ignores them.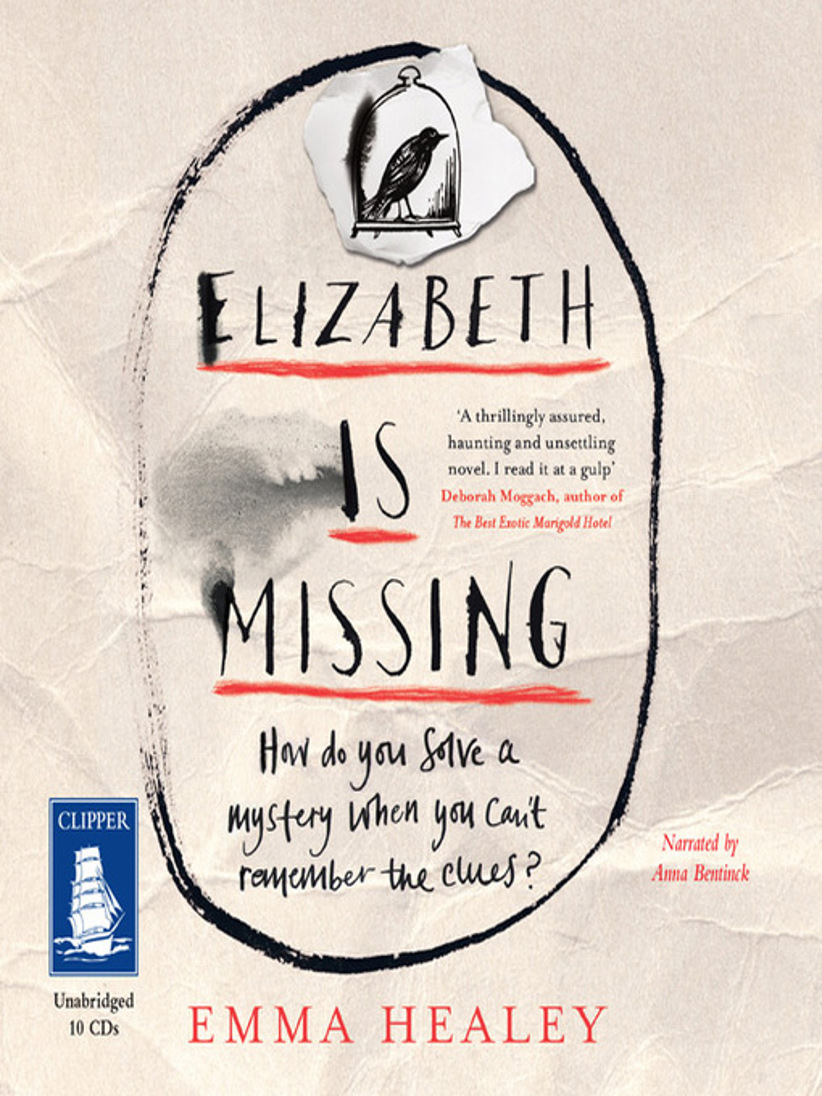 Maud is very worried that her best friend Elizabeth has gone missing.  She goes to great lengths to alert her daughter, the police and the newspapers to Elizabeth's disappearance, but she can't get anyone to take her seriously.  Maud has a good long-term memory and reflects back on the disappearance of her older sister over 60 years ago.  She is determined to solve both mysteries, and we go on an adventure with her as she tries her best to resolve them.
Maud's world is chaotic and confusing, and through her actions she often puts herself in danger.   I found her an endearing and funny character, although if I had to care for her I might feel differently!  As the book progresses, the reader witnesses Maud's dementia becoming more severe.
I found this book very enjoyable, and learnt so much about dementia from it.  As a teenager Emma Healey helped to care for her grandmother, who had dementia, and this gives her a real insight into the condition, despite writing it in her twenties.  It won the Costa Book Award's Best first novel prize in 2014, and last year was made into a BBC miniseries starring Glenda Jackson as Maud.
Find Elizabeth is Missing in: