Ask Again, Yes
by Mary Beth Keane
Francis Gleeson and Brian Stanhope are cops. Partners on the force. Their families are also neighbours in suburban New York and the two families' lives are intertwined. Then a serious tragedy occurs that has long lasting and devastating effects on all their lives.
Ask Again, Yes deals with serious issues but also ordinary family life issues - people who stick it out together through good times and bad. While there is an underlying narrative of mental illness, the characters heal and show resilience.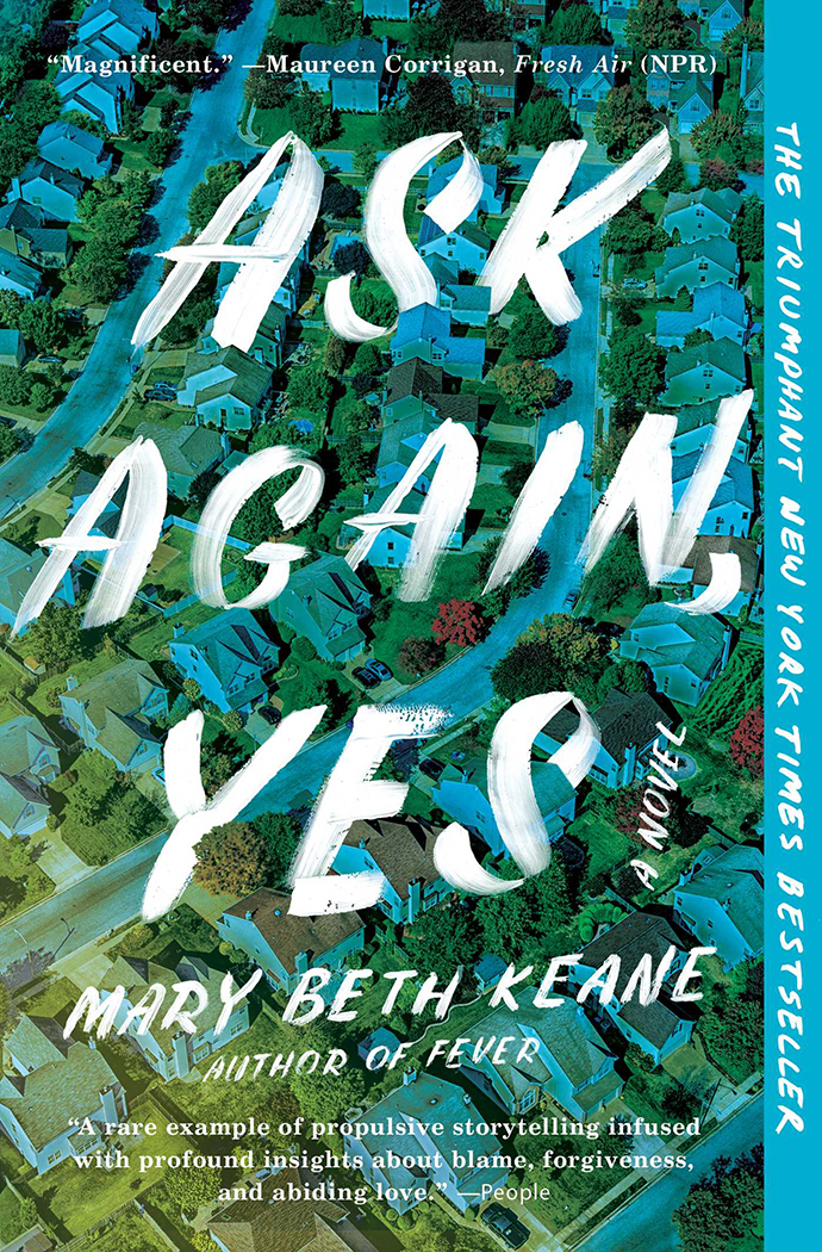 I felt invested in the story and wanted to know how their lives would play out.   
It is a meaty story but the characters offer hope, forgiveness and gratitude. 
Despite all they'd been through, Lena Gleeson declares, "I think we've been luckier than most people."
Find Ask Again, Yes in: